When we discuss the greatest of all time to grace the octagon the names such as George St Pierre, Khabib Nurmagomedov, Anderson Silva or Jon Jones come to the mid. However, there is no parameter on which we can conclude who the greatest fighter of all time is.
While Khabib Nurmagomedov is unbeaten he does not have a long reign as a champion as GSP had. If we consider GSP the GOAT fans bring Jon Jones to the discussion who has arguably the best resume in UFC considering the opponents he has fought. But again Jones has not won two titles at two different divisions as GSP has. Besides that when it comes to skillsets Anderson Silva stand out from the rest. So the greatest of all-time discussion is very conflicting.
However, at the moment there are only two fighters in UFC who are two strong contenders to be called the greatest mixed martial artist of all time. They are Jon Jones and Khabib Nurmagomedov. While Khabib Nurmagomedov has been an unstoppable force at lightweight division Jon Jones has beaten some of the best that this sport had to offer. But who has the right to claim the GOAT status between the two?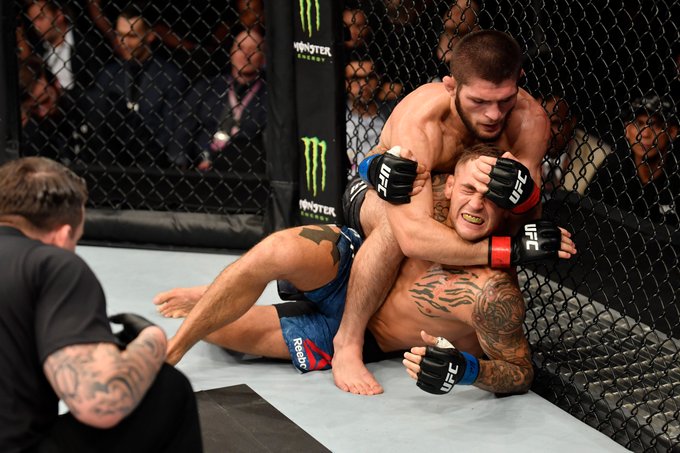 Read: Jon Jones addresses the eyepokes
Jon Jones on Khabib Nurmagomedov
Recently when Jones was asked about what separates him from Khabib Nurmagomedov, Jones stated:
"if you were to ask some MMA experts about myself and Khabib, I think most people would be able to tell our resumes are completely different. I've fought so many world champions that I've defeated. Khabib, a lot of his victories are against a lot of people that are relatively unknown. I've been fighting legends since I was a young man."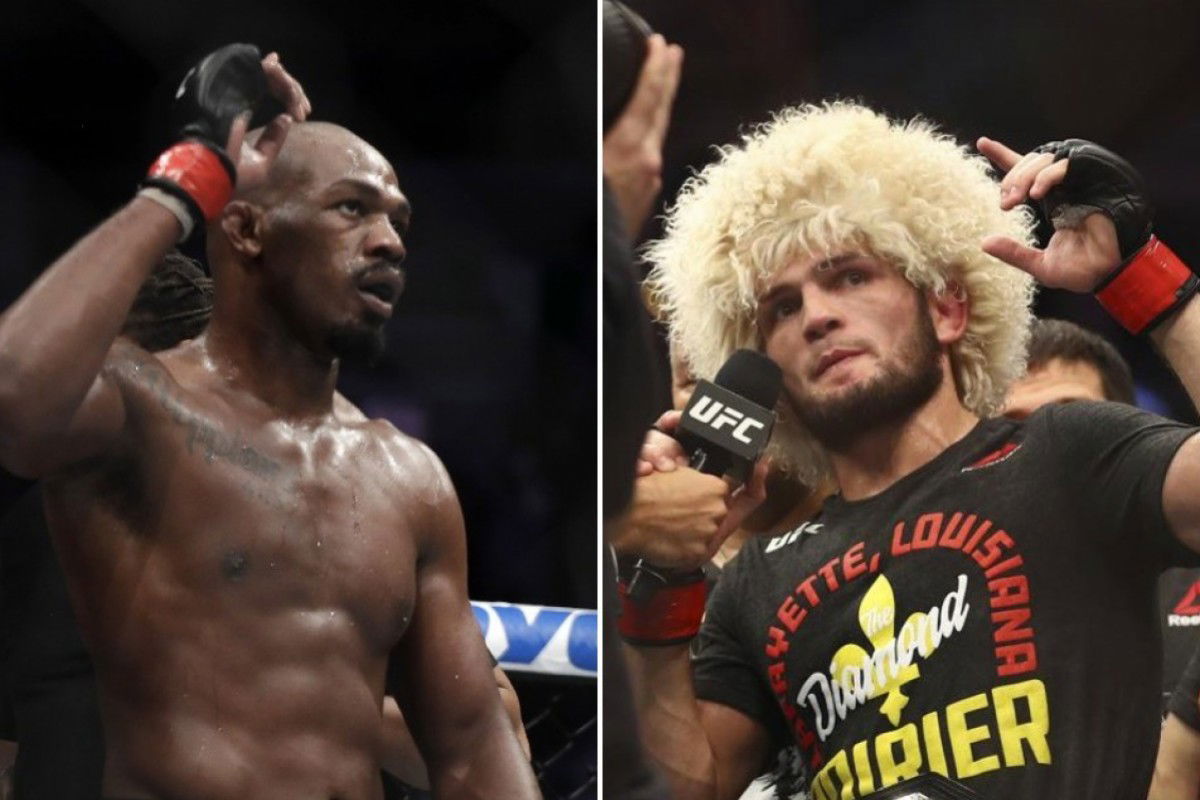 It's hard to disagree with Jones' opnion. Though Khabib Nurmagomedov has an unbeaten streak of 28 wins there are very few opponents of Khabib who are as good as the opponents of Jon Jones. The light heavyweight champion has fought elite fighters form multiple generations. 
However, Jones does appreciate everything Khabib has been able to achieve. Jones praised Khabib and said:
"I think Khabib's an amazing fighter," Jones said on ESPN First Take. "He's done a great job representing UFC. He's a great ambassador for our sport.
Jon Jones defends his light heavyweight title against Dominick Reyes at UFC 247. Jones is aiming for a heavyweight showdown with the champion, Stipe Miocic down the lane. If Jones gets his hands on the heavyweight title then that might just put an end to the GOAT discussion.