Jon Jones recently came out and said that he wants super fights. Jones has been dominating the light heavyweight division for years now and there are not many fights left in the division that intrigue Jones. And that's the reason Jones is even aiming to move up to heavyweight for a fight with Stipe Miocic.
Well, talking about super fights with Jones, there can not be a bigger fight for Jones than the fight with Israel Adesanya. The rivalry between the two has only grown to be bigger with passing times and fans believe that both are on a collision course. Adesanya has even agreed to fight Jones at heavyweight. However, Jones just finds these claims of Adesanya childish.
Jon Jones breaks down his fight with Israel Adesanya
Jones has two wins over Daniel Cormier who was the UFC heavyweight champion not so long ago. Jones believes that if a heavyweight champion could not present him many problems inside the octagon then a long skinny middleweight such as Adesanya won't be able to beat him either. Jones explained:
"Come on. Daniel Cormier has fought many heavyweights. And he says in his interviews that Jon is a little bit bigger and a little bit stronger than you would imagine when you are in there with him. This is a guy who fought Big Foot Silva. I don't think a long lean middleweight would present me with much problem. Especially when I get my hands on him and put him to the ground."
Read: "I will hunt him down":  Adesanya agrees to fight Jon Jones at heavyweight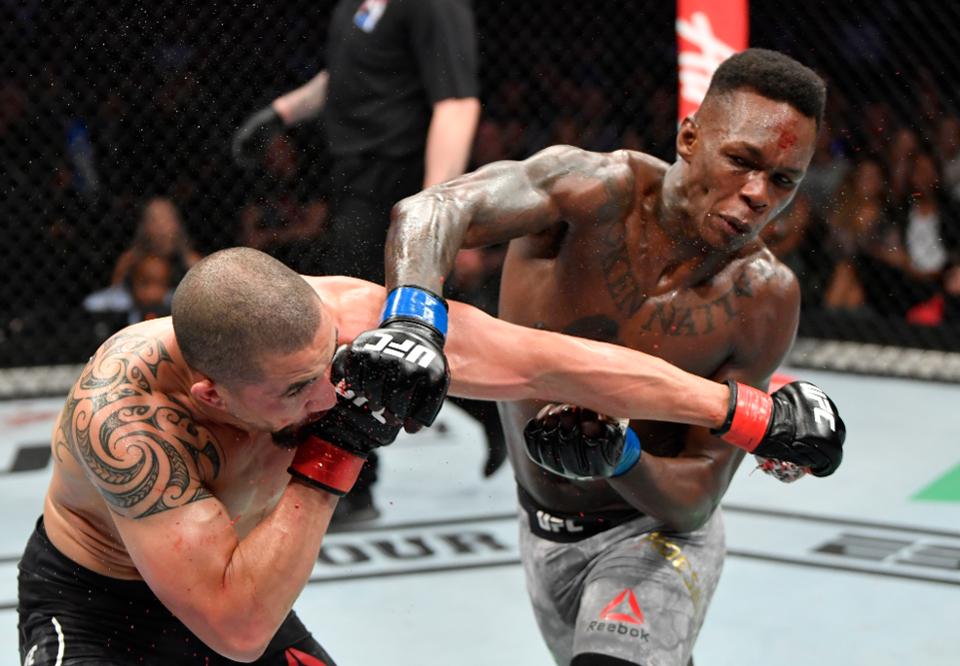 Jones also claimed that Adesanya is scared to fight him. Jones believes that he is far ahead of Adesanya in every aspect of the game. Jones continued:
People can eat up what he is saying. But the truth of the matter is he is scared today. He will be scared in 2021 as well. I am so far ahead when it comes in every sense of this game. I am a man, he is like a child when it comes to this game. What I have proven already, what I have done, where I am going. People can be more popular than me. You got guys like Conor who makes more money than me. I am not in it for what's hot right now. I am a household name in combat. 
Jones does not even believe that Adesanya is getting past his next opponent, Yoel Romero. In fact, Jones even stopped talking about Adesanya since he believes that the middleweight champion did not deserve the limelight Jones is providing him. Jones said:
The more I talk about him it's raising his stock. I have been winning world championships since when he was getting knocked out overseas for 5000 dollars.. I have bee doing this for years at the highest level. So like I said he is hot right now.
Do you think Israel Adesanya might be the one to put an end to the dominance of Jon Jones?